ROOMS
All of our hotels offer spacious rooms in which our guests can leisurely relax.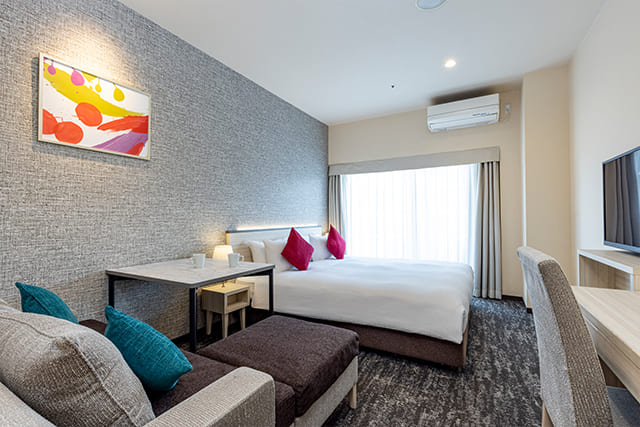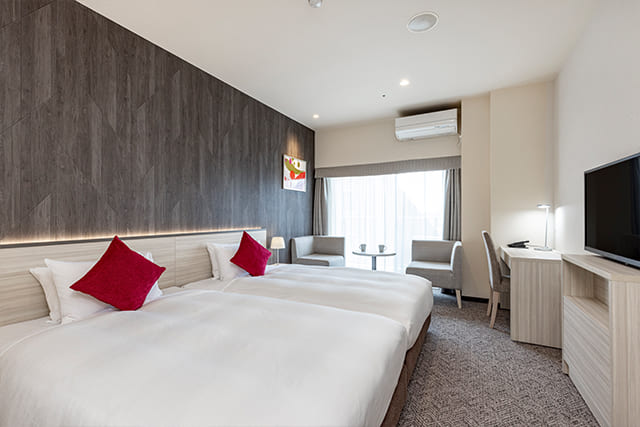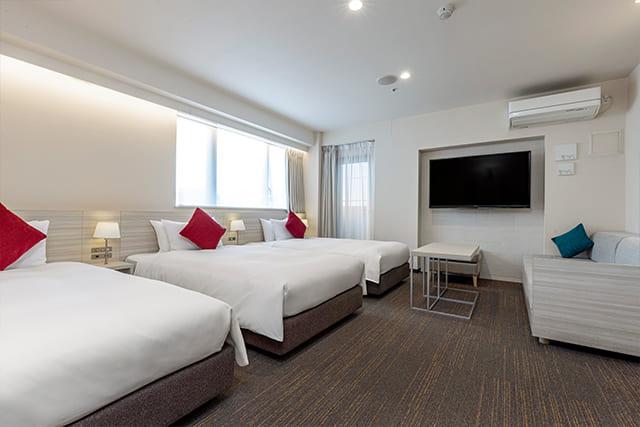 Triple Room
【Floor space:37 square meters / Bed size:1.1 meters / sleeps 3 guests】
A washer/dryer is also available in the room, making it perfect for light business or leisure trips. This room is equipped with an easy-to-use kitchenette along with utensils and cutlery for basic cooking. The bathroom is spacious enough that you may stretch out and relax, making it a perfect space to recuperate after a day of travel or business. The shower booth is also located in a room, separated from the bathroom. A studio bed can be added to accommodate up to 4 guests.
BREAKFAST
We have revamped the breakfast for you to enjoy at your leisure in your room.
The food is handmade from only select ingredients so it's good for you and without added preservatives.
Since you can enjoy it at your leisure in your room, there's no need to worry about those around you.
Location

Lobby on the 3rd floor

Menu

Japanese-style meal

Seasoned rice dish of the day
Main dish of the day
Healthy cold dishes with no preservatives or additives
Just pour in hot water from the kettle in your room and it's ready to eat! Miso soup

Western-style meal

Vegetable soup that's good for your body
Warm it in the microwave! Hot, fresh bread
Mineral water
Drip coffee

* Please choose from a Japanese-style or Western-style breakfast.

* We will explain how the meal is served when you check in.

* Please be aware that your choice may not be available as supplies are limited and meals are served on a first-come, first-served basis.

* For the Japanese-style meal, warm the seasoned rice dish and main dish in the microwave and use the kettle to add hot water to the miso soup.

* For the Western-style meal, warm dishes in the microwave following the directions that come with the meal.

Hours

7:00 AM – 10:00 AM

* Western-style meals can also be served before or after the hours above.

Price

1,320 JPY (tax incl.)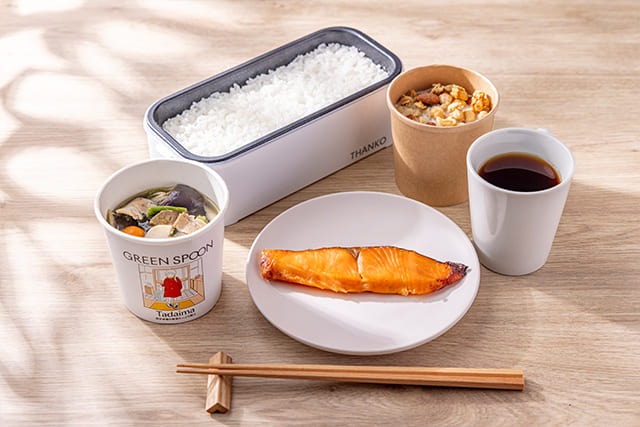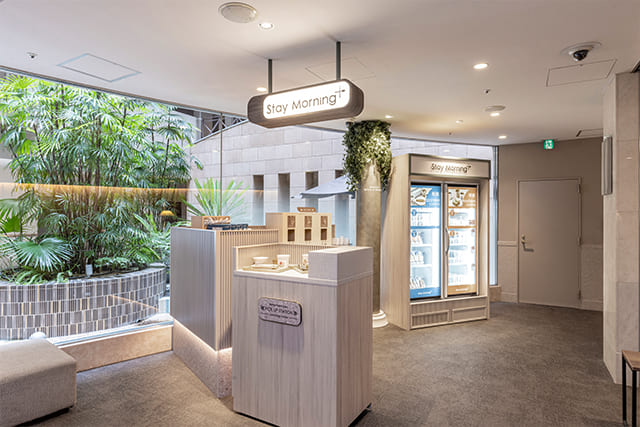 FACILITY&SERVICE
Guests can take full advantage of our services and amenities
to enjoy their typical lifestyle while staying at our hotels.
Each and every one of our staff will help ensure guests enjoy a safe and comfortable stay.
See information about our hotels below.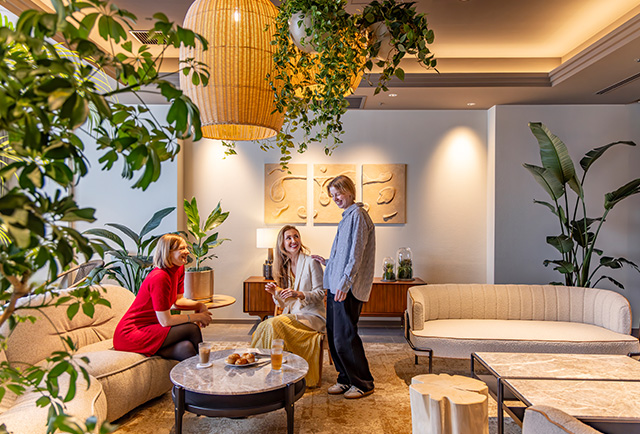 Conference Room
A conference room is available in the lobby on the 3rd floor. The room is perfect for desk work, meetings, and other work-related activities.
*Reservation required for charter.
ACCESS
Nearest station

Located a 3-minute walk from Yotsuya Station on the JR Chuo Line.
Located a 3-minute walk from Yotsuya Station on the Tokyo Metro Marunouchi Line and Namboku Line.

Location

2-1-3 Yotsuya, Shinjuku-ku, Tokyo, 160-0004

TEL

FAX

+81-3-3354-0191