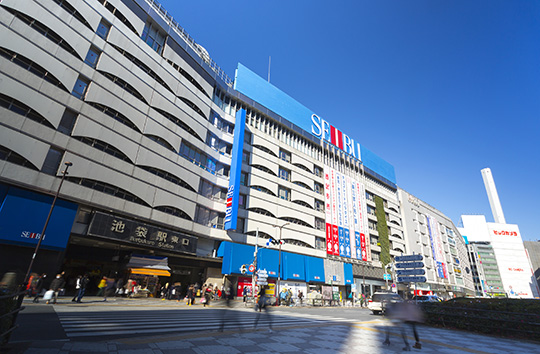 Ikebukuro
People often say, "Ikebukuro is a great place to live in." Ikebukuro is an attractive city which provides "a variety of amenities people would need for a rich and full life."
There are the head office of Seibu Ikebukuro, Sunshine City, Tokyu Hands near the east exit of Ikebukuro Station, and Ikebukuro Nishiguchi Park, Tokyo Art Theater and Rikkyo University near the west exit. This place is lively and busy with many people on weekdays as well as weekends.
There are also a variety of 'ramen' shops and stylish cafes with gallery space.
Required time

About 7 minutes by train