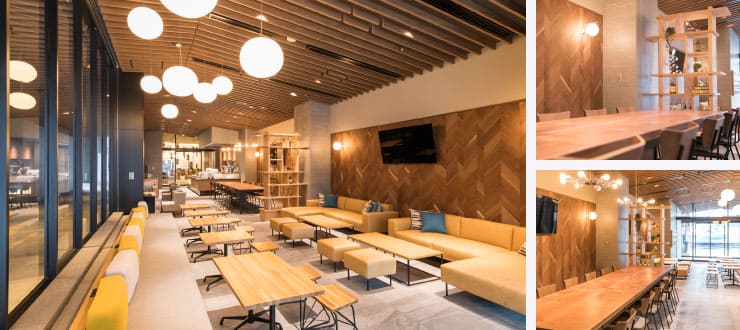 1st floorBUMBLEBEE CAFÉ
With "connect" as our keyword, in the ever changing town of Sengakuji, we strive to be the cafe that connects people while offering a casual gathering space to stop by and feel at home where people meet, interact and make memories.
We welcome our hotel guests to enjoy our relaxing atmosphere not only for breakfast but during business hours. Unwind and feel at home even if you do not wish to place an order.
Number of seats
42 seats
Opening hours
11:30~22:00
Lunch 11:30~14:00
Cafe time 14:00~17:00