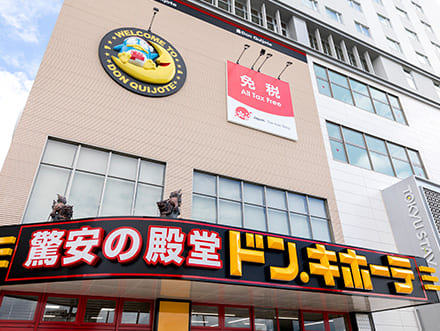 1st and 2nd floorDon Quixote Naha Tsubogawa Store
The first floor deals in mostly daily goods such as food products and other necessities. A food court managed directly by Don Quixote is also located here.
Medicine, makeup, and Okinawan goods can be found on the second floor, as well as a tax-free counter for foreign travelers visiting Japan.