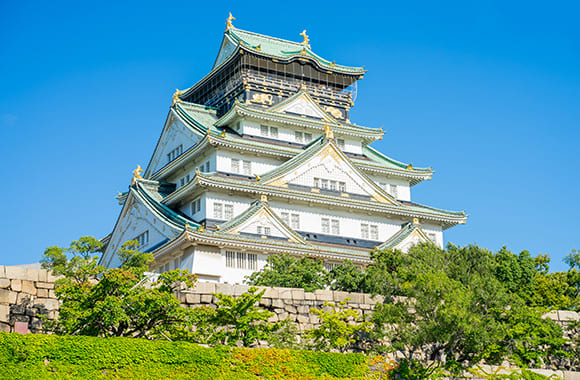 Osaka Castle
Called the symbol of Osaka, this castle, along with Himeji Castle and Kumamoto Castle, is one of the three great castles in Japan.
Constructed by Hideyoshi Toyotomi in the Azuchi-Momoyama period, Osaka Castle is so strongly and gorgeously built it conveys Hideyoshi's own forcefulness.
The opulent main keep and the splendid stone walls and defenses are a detailed reconstruction of how it appeared in those days.
Required time

[Train]About 24 minutes