2017.0430
EDOKIRIKO experience at Nihombashi
Hello,every one! I'm a staff "Takechanman."
How are you doing? It has been finally like spring in Japan.
The pollen count is high this year and the changing of the seasons can affect health, so please take care of yourself.
By the way, do you drink Japanese Sake?
And do you know "guinomi" which is used to drink Sake?
"Guinomi" is a large size cup for Japanese Sake.
("Gui" means onomatopesis of drinking with vigor, "nomi" means drinking.)
Actually, there is a shop where you can make guinomi by using the cutting glass technique in Nihombashi.
The shop name is "EDOKIRIKO SHOP HANASHYO".
It's only 3 minutes from our hotel. This time, I introduce my EDOKIRIKO experience in the shop.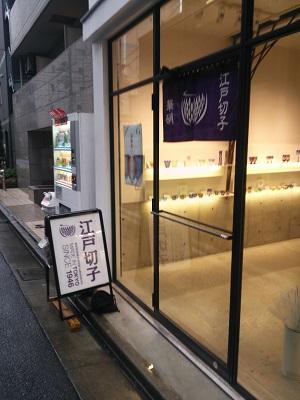 An entrance to "EDOKIRIKO SHOP HANASHYO".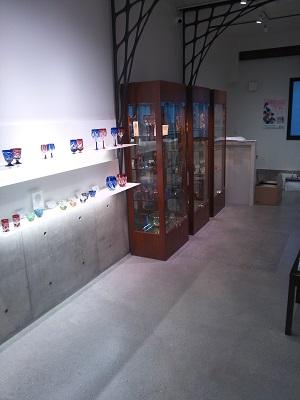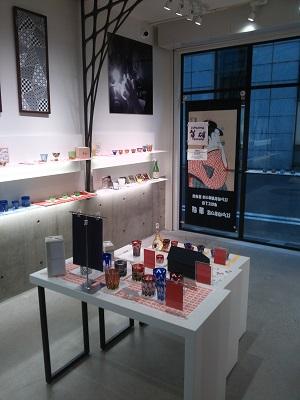 There are many wonderful works of art. How beautiful !!
What is EDOKIRIKO?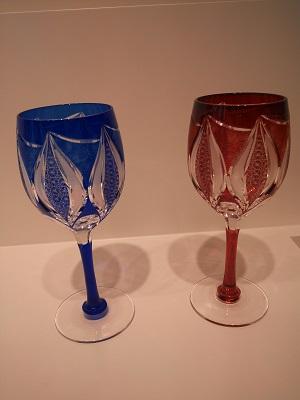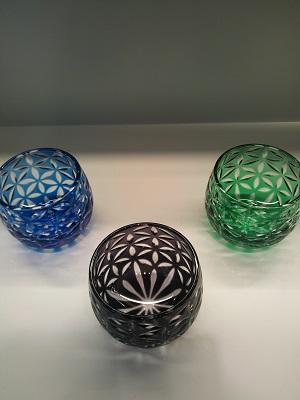 Edokiriko is a type of traditional glassware originating in the city of Edo(now Tokyo) in the late Edo Period(19th century).
Hanashyo handcrafts Edokiriko one by one.Each one is engraved with a Edo-style pattern reflecting Japanese culture and then hand-polished using traditional methods, to achieve the exquisite detail and transparent brilliance which characterize time-honored Edokiriko.
Hanashyo's globally recognized Edokiriko represents Japanese glassware culture and has been selected as official state gifts to world leaders at international events such as the G8 Hokkaido Toyako summit.
(http://www.edokiriko.co.jp/technique.html#OriginalPattern)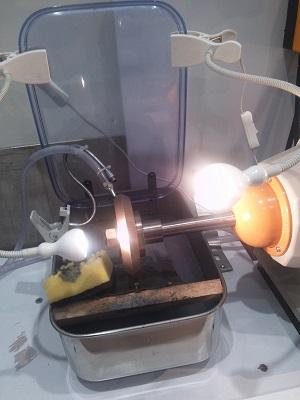 I use this device(grinder) for making.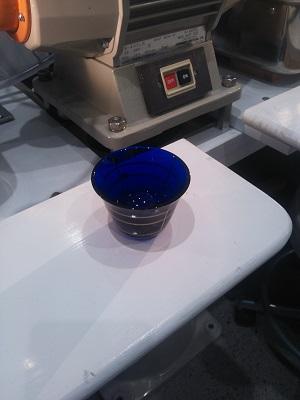 Here is a blue guinomi. I use this.
Let's start to make a EDOKIRIKO GUINOMi.I try to design fire works pattern.
(This is just an example of mine. cutting and chipping vary by designs.)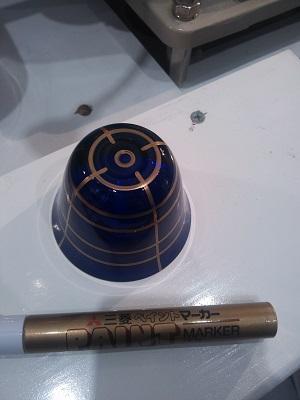 First, turn out guinomi, line to the bottom.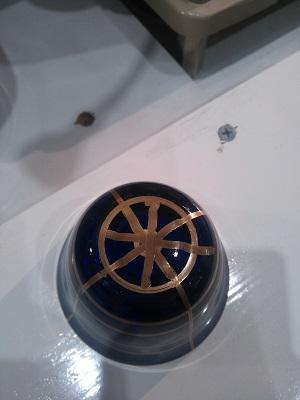 It's like this.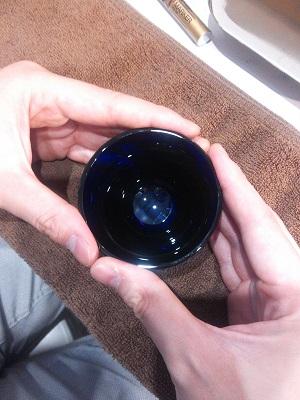 Then, hold guinomi to ward the front.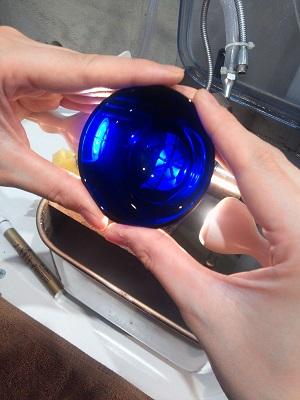 Please cut these marks along the line by grinder.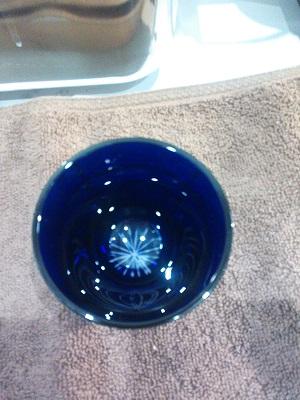 please go back to the front again.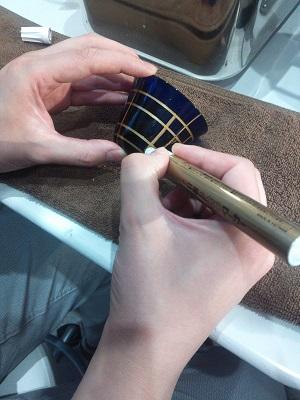 Next, line to the sides.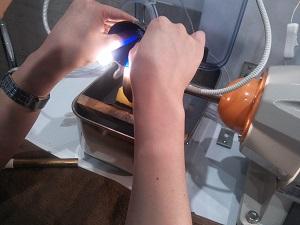 Then, engrave a guinomi's sides with grinder.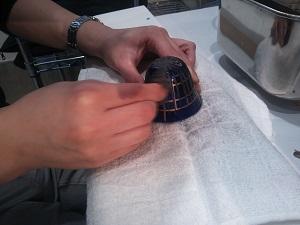 In the end, clean off these every lines.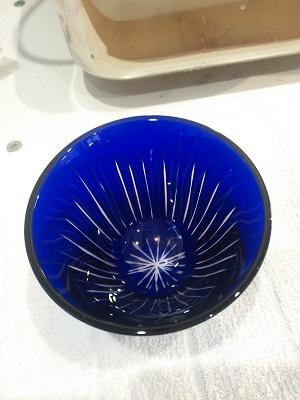 My own fire works patterned guinomi has finally been completed.
From this experience at HANASHYO.Crafting a guinomi is easier than I expected.

Every staff at HANASHYO are very kind to tell how to craft guinomi. We can chose a design of guinomi.
This workshop is about 1 hours long.Participatione fee is from 4,000 yen per one person.
You could keep the only and the best your guinomi as a souvenir.
I would like to recomend this explain to everyone, especially mens.
Don't you try to craft, that one?
Please feel free to ask if you are interested this workshop at hotel's front desk.
WORKSHOP INQUIRIES & RESERVATION
Hanashyo Nihombashi shop(Please reserve)
3-6-5 Nihonbashihoncho Chuo-ku Tokyo 103-0023 Japan
PHONE:+81-3-6661-2781
EMAIL:hanashyo@edokiriko.co.jp
By staff "Takechanman"