皆さま、こんにちは!
Hello, Everyone!
当館の最寄り駅は東銀座駅ですが、
隣の銀座駅からも徒歩約5分と近いのです!
The closest station from our hotel is called "Higashiginza Station".
However, Ginza station is also close from our hotel! It tooks about 5 minutes on foot.
銀座駅は、東京メトロ銀座線、日比谷線、丸の内線が通っております。
東銀座より銀座のほうが乗換少ないな~、楽だな~という方は、ぜひ銀座駅からお越しください♪
Ginza Line, Hibiya Line, and Marunouchi Line is available at Ginza station.
If it's easier to use Ginza station than Higashiginza, please come from Ginza statioin!
「いくら近いと言っても、どうせ外を歩かないといけないんでしょ??」
「雨の日、風の強い日はめんどくさいな~」
と思った方!!
実は地下から東銀座駅に行くことが出来るのです!!
You can come from underground, so you don't have to worry about rain or strong wind.
今回はその行き方をご紹介します
(※丸の内線は、銀座線、日比谷線より少し距離があり+3~4分歩きます)
I will explain how to come from Ginza station.
(Marunouchi Line is little far compared to Ginza, and Hibiya Line. It will take 3~4 more minutes. )
①まずは、銀座四丁目交差点改札を目指してください。三越さんの方向です。
Go to Ginza 4 chome Intersection Gate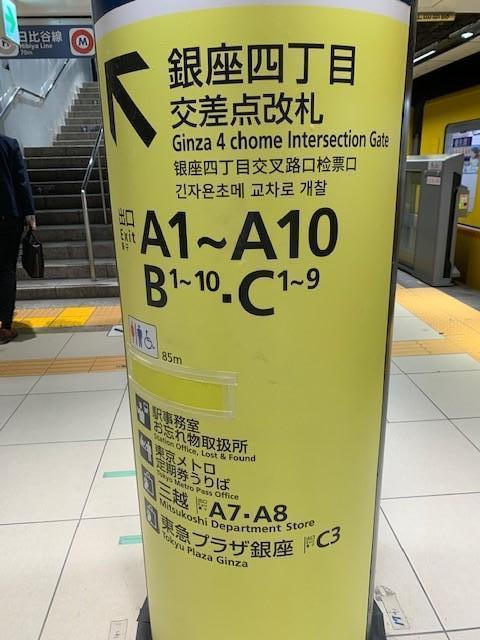 ②改札を出ると地下道が見えます。ここを真っすぐ歩いていきます。
 You will see the underpass when you exist the gate. Please go straight.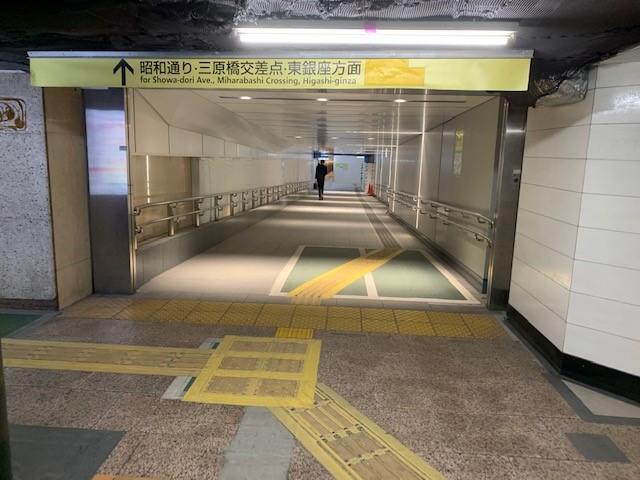 ③東銀座駅の矢印に向かって歩きます
Follow the arrow for HIgashiginza station(東銀座駅).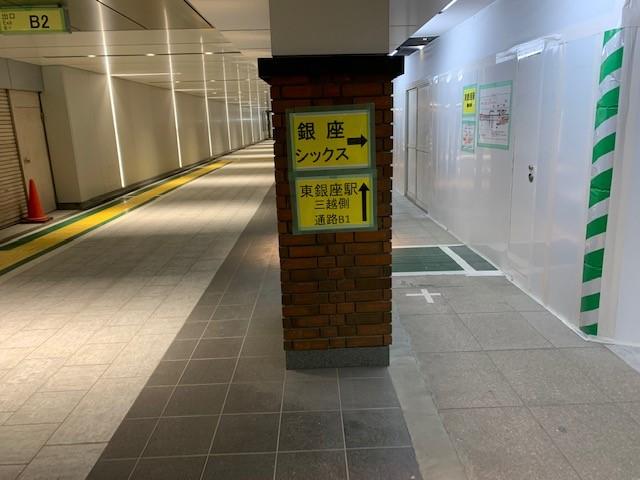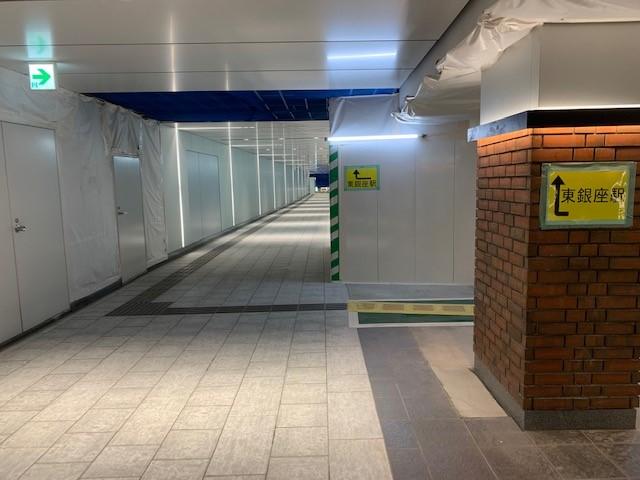 余談ですが、ここ最近はずっと工事をしていてどんどん綺麗なっていってます...!
出勤の度に感動してます( ;∀;)♡
Recently, this road is under constraction, and it is getting new!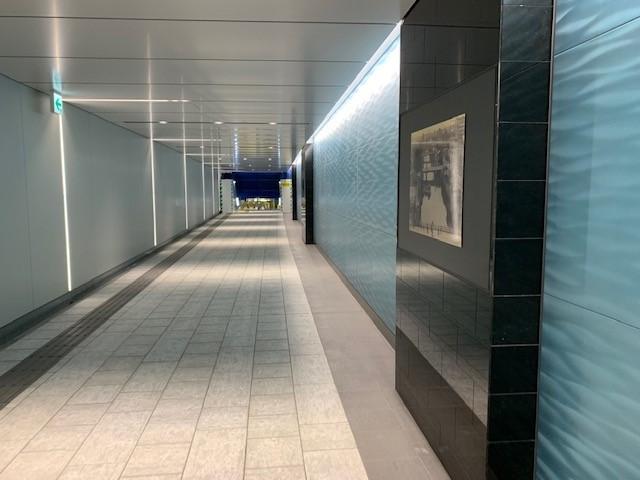 近代的でとても綺麗です
昔の銀座の写真も掲示されてます♪
There are some photos of old Ginza city.
この道も真っすぐ進みます!
Still Straight!
④階段が見えてくるので、下ります
Go down the stairs.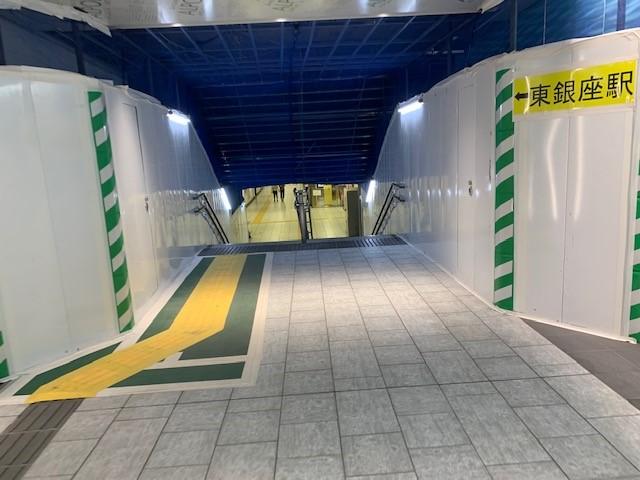 ⑤東銀座駅到着です☆
Then you will reach Higashiginza station!!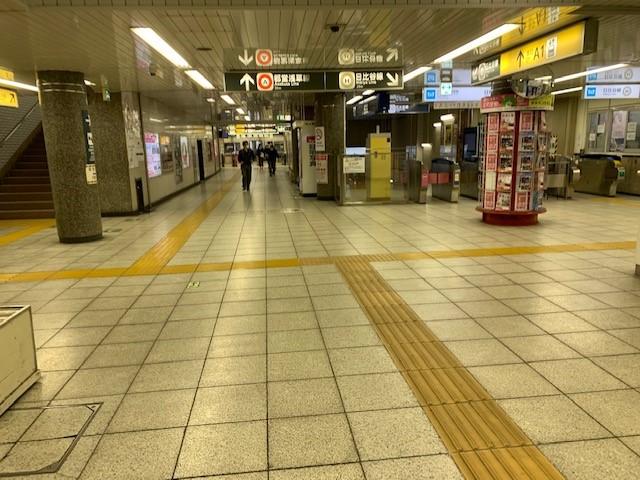 左側にあるA2出口が当館から一番近い出口でございます
The exist on the left side called "A2 Exist" is the closest exist from our hotel.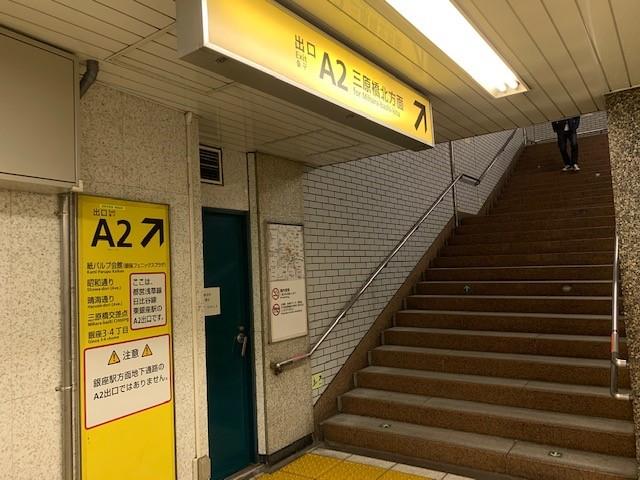 以上です!!
機会があればぜひ銀座駅からの地下道をご利用ください!
If you have a chance, try to use the underpass!