[Time for breakfast]

7:00am to 9:30am

[Price]

1,500 yen (incl. tax)
* You can buy a breakfast ticket at the front desk as well.

Only keycard holders are allowed access to the property.

The front desk is staffed 24 hours a day, in order to provide the maximum support to our guests and enable them to feel at ease.


You can enjoy high quality movies in your room. Wide variety you can find from classic to latest Hollywood movies as well as award winning movies to popular drama in both Japanese and English languages. You can enjoy all movies at Yen 1,000.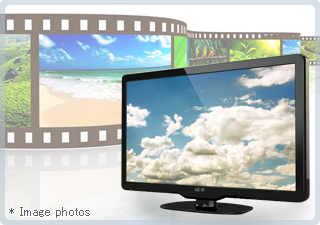 Stay connected with free wired and wireless Internet access available in all rooms.
LAN cables are available upon request.

Our rooms feature convenient amenities including a washer / dryer and microwave as standard. Some rooms come with a kitchenette with all the basic dining necessities including dinner plates, cutleries, cooking utensils. Enjoy the freedom of your own space.
Kitchenette Equipment
Flat plate (medium) / Glass / Mug / Electric Kettle / Saucepan (medium) / Spoon / Fork / Knife / Cutting board / Kitchen paper / Sponge / Washing up liquid / Ladle / Pot stand

The bathroom has a deep soaking tub to help you unwind at the end of a busy day. The toilet has a built-in bidet.

In order to provide you with allergy-friendly accommodation, all our rooms feature an air purifier with humidifying function, deodorant spray as well.

CNN the news channel from USA viewing is 24hour available.
* Please note some of our hotel branches are not able to provide CNN channel service.

Trouser presses are available so you can look your best.
Keep the pleats in your pants beautiful.
[ Room equipment ]

LCD
television

Free Internet Access

Washer / Dryer

Microwave

Electric
kettle

* Electric
cooker

Air purifiers with humidifying function

Trouser press
Refrigerator
Air-conditioner(able to control in each room)
Warm shower toilet seat
Hair dryer
Safe
Deodorant spray
* Electric cooker is only available in rooms equipped with kitchenette.
[ Amenities ]
Provided in Room
Bath towel / Facial towel / Bath mat / Shampoo / Conditioner / Body soap / Hand soap / Toothbrush / Nightwear / Disposable slipper
Provided in Lobby
Brush / Razor / Cosmetic cotton pads / A cotton bud / Body sponges assorted choice / Drip coffee /
Green tea / Roasted tea / Teas all kinds / Toothpaste / Lotion / Milky lotion / Cleansing foam /
Makeup remover / Shaving cream / After shave lotion / Bath salt assorted choice