The breakfast is served in Japanese & Western style buffet at "371BAR" (1st floor of the Store building).
We offer our guests the right start for an active day with healthy and nutritious breakfast.
[Place]

371 BAR(1st floor of the Store building.)

[Time for breakfast]

7:00am to 9:30am

[Price]

1,500 yen (incl. tax)
* You can buy a breakfast ticket at the front desk as well.

Excellent security system allows only guest can enter to guest floor.

The front desk is staffed 24 hours a day, in order to provide the maximum support to our guests and enable them to feel at ease.


You can enjoy high quality movies in your room. Wide variety you can find from classic to latest Hollywood movies as well as award winning movies to popular drama in both Japanese and English languages. You can enjoy all movies at Yen 1,000.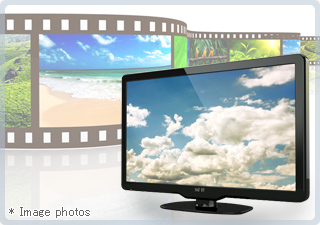 For 6 nights or less (Short-stay) guests, we will change the linen every day.
* Changing of towels and nightwear, etc.: face towels, bath towels, bath mat, pajamas, and toothbrush set are changed, contents of the garbage cans are removed.
For guests staying 7 nights or more, the room will be cleaned once a week, instead of daily changing of towels and nightwear, etc.
* Room cleaning includes 1) new sheets, pillow cases, hand towels, bath towels, bath mat, and nightwear, 2) bed-making, 3) replenishment of used supplies, 4) vacuuming, and 5) trash disposal.


Stay connected with free wired and wireless Internet access available in all rooms.
LAN cables are available upon request.

Washer dryer combo and microwave are available in some of our guestrooms, providing perfect environment for long-term stays.
In addition, rooms equipped with a simple kitchenette, cooking tools, and dishes are available as well.
* Some details will vary depending on the room.
Kitchenette Equipment
Flat plate (medium) / Glass / Mug / Electric Kettle / Saucepan (medium) / Spoon / Fork / Knife / Cutting board / Kitchen paper / Sponge / Washing up liquid / Ladle / Pot stand

The bathroom gives you a spacious space to relax and stretch your legs after a long day. Additionally, toilets are equipped with bidet feature.

All rooms have air purifiers with humidifiers and deodorant spray.
* Photo is only illustrative.

CNN the news channel from USA viewing is 24hour available.
* Please note some of our hotel branches are not able to provide CNN channel service.

Trouser presses are available so you can look your best.
Keep the pleats in your pants beautiful.
[ Room equipment ]

LCD
television

Internet
(LAN & Wi-Fi)

Washing & Dryer

Microwave

Heating ring *

Combination air purifier / humidifier

Trouser press
Refrigerator
Air-conditioner(able to control in each room)
Bidet toilet
Hair dryer
Safe
Deodorant spray
* Induction cooktop is only available in rooms equipped with kitchenette.
[ Amenities ]
Bath towel / Facial towel / Bath mat / Shampoo / Conditioner / Body soap / Hand soap /
Body sponge * / Shower cap * / Toothbrush / Brush * / Razor * / a cotton bud * / Nightwear /
Disposable slipper / Tea bags
* we have these items at front desk.